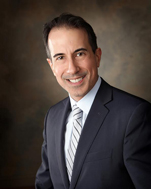 Joseph P. Szeman
"Our clients trust HSK with their most important business challenges."
Mr. Szeman earned his Juris Doctorate from Cleveland-Marshall College of Law at Cleveland State University in 1995 after completing his B.A. in Psychology at Lake Erie College (1992). He has been practicing law in Ohio since 1995. He additionally is admitted to the Ohio Northern District and Sixth Circuit Court of Appeals.
Mr. Szeman's practice focuses on local government and counseling small to medium-sized businesses.
His private sector clients are small and medium-sized closely held corporations and entrepreneurial ventures focused on steady but prudent growth in their sectors. He is focused and committed to building close, long-term relationships by being readily accessible and responsive. While an experienced litigator, the new normal is that businesses are increasingly reliant on outside counsel for cost-effective review of routine matters in order to identify potential legal issues, address same, and avoid costly mistakes – keeping legal fees predictable, within budget, and staying out of court.
His public sector experience includes serving as Law Director of the City of Mentor, Ohio (2018 – present); Law Director of Madison, Ohio (2011 – present); Assistant Law Director / Zoning Counsel for the City of Mentor, Ohio (2003 – 2018); Legal Counsel for the Madison Joint Fire District (2010 -2014); Assistant Law Director of Madison, Ohio (2008 – 2010); Assistant Law Director of Kirtland Hills, Ohio (2002 – 2012); Police Prosecutor for the Lake County Community College District, Kirtland, Ohio (2002 – 2007); Special Counsel for the City of Geneva, Ohio (2001 – 2014), and has been an Instructor in the Ohio Peace Officer Basic Training Program at Lakeland Community College Police Academy (2002 – 2010); as well serving as an Assistant Lake County, Ohio Public Defender when he began his legal career (1995 – 1997).
Mr. Szeman's experience in local government law includes everything from routine administrative matters to the highly complex, such as one of the few instances in Ohio history of a municipal appropriation of a public utility (Geneva v. Consumers Ohio Water Co.). Day-to-day governance involves working closely with officials and administrators to address liability issues, employment and labor relations, contractual awards and disputes, and prosecution and code enforcement. And good governance requires long-term focus as well, identifying trends and future needs so that local codes and economic development initiatives keep pace with current technology, newer business models, and market trends.
His philosophy is to bring greater inter-disciplinary focus to local governance such that local regulations are based on extensive research and real-world data gathered from all relevant sources and disciplines. Recent code projects that have adopted this approach range from sign regulations to landscape requirements.
Mr. Szeman has been a member of the American Planning Association since 2003. He has given lectures at the 2013 Ohio APA Planning Conference (Time, Place & Manner Rules for Signs) and the 2015 APA Cleveland Planning and Zoning Workshop (Reed v. Town of Gilbert: Understanding the New Rules for Sign Regulation).
For more information, please contact szeman@hsklawyers.com.