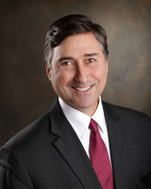 Richard A. Hennig
"At HSK, we are serious, successful and 100% committed to our clients."
Richard A. Hennig has a varied civil practice established over the last 30 years. Richard is the retired (2018) Law Director for the City of Mentor and previously served as legal counsel to the Lake Metropolitan Housing Authority. His private practice is primarily focused on handling probate litigation, estate administration and estate planning matters. Richard has won over one million dollars in estate distributions for disinherited clients in three separate will contest actions. In addition to will and trust litigation matters, Richard is proficient in the nuts and bolts of estate and guardianship administration.
In addition to representing countless individuals who were appointed to be executors, administrators, trustees and guardians, Richard has been appointed guardian for hundreds of individuals who were elderly, incompetent, or minors. Richard has also handled many personal injury claims and real estate lawsuits.
Richard's eclectic legal background ranges from transactional experience with the City of Mentor involving residential, commercial and industrial developments worth tens of millions of dollars to attending to the details of qualifying indigent nursing home patients for Medicaid benefits.  Further, as a long time member of the Florida Bar, Richard has completed many Florida probate estates from his Ohio office. To Richard, all of these clients and cases deserve his utmost commitment. His professional philosophy and expectation of letter-perfect work product pays dividends to all of the clients to whom he provides services.
Richard is a lifelong fourth-generation Mentor resident. In his spare time he enjoys taking care of his lawn or riding his Harley through the roads traversing the scenic Holden Arboretum.
Prior Legal Positions:
Law Director City of Mentor (retired, 2018)
Assistant Law Director City of Mentor
Lake Metropolitan Housing Authority Legal Counsel
Law Clerk Judge Fred V. Skok, Lake County Probate Court
Past Political Positions:
Councilman at Large, City of Mentor, Three terms
Council President/Mayor City of Mentor
Education:
Cleveland Marshall College of Law, Juris Doctor
Miami University, B.A.
Lakeland Community College, Associate Degree
Mentor High School
Recognition:
Mentor High School Alumni Hall of Fame
Mentor High School Athletic Hall of Fame
Lakeland Community College Alumni Hall of Fame
Admitted to Practice:
State of Ohio 1983
State of Florida 1984
Past and Present Professional Organizations:
Ohio State Bar Association
Florida State Bar Association
Lake County Bar Association
Past and Present Community Organizations/Service:
St. John Vianney Church, Member
Parish School of Religion Teacher
Music Mentors (Mentor schools band booster organization), Volunteer
Areas of Practice:
Estate and guardianship administration.
Civil litigation involving challenges to or defense of wills, trusts, fiduciaries and individual beneficiaries
Personal injury law
Real estate litigation to quiet title, for partition and for eviction and ejectment.
Municipal law / Public housing law
For more information, please contact rhennig@hsklawyers.com.